Introducing the new Deals program! 🎁
More tools and more discounts, up to $100,000!
Hey everyone!
Today I am excited to introduce a new, revamped version of our ✨ deals program ✨ for Refactoring, that gives you incredible discounts on recommended engineering tools.
With respect to the older program, this includes more tools (about 30) and ~2x the discounts, now up to $100,000! 💥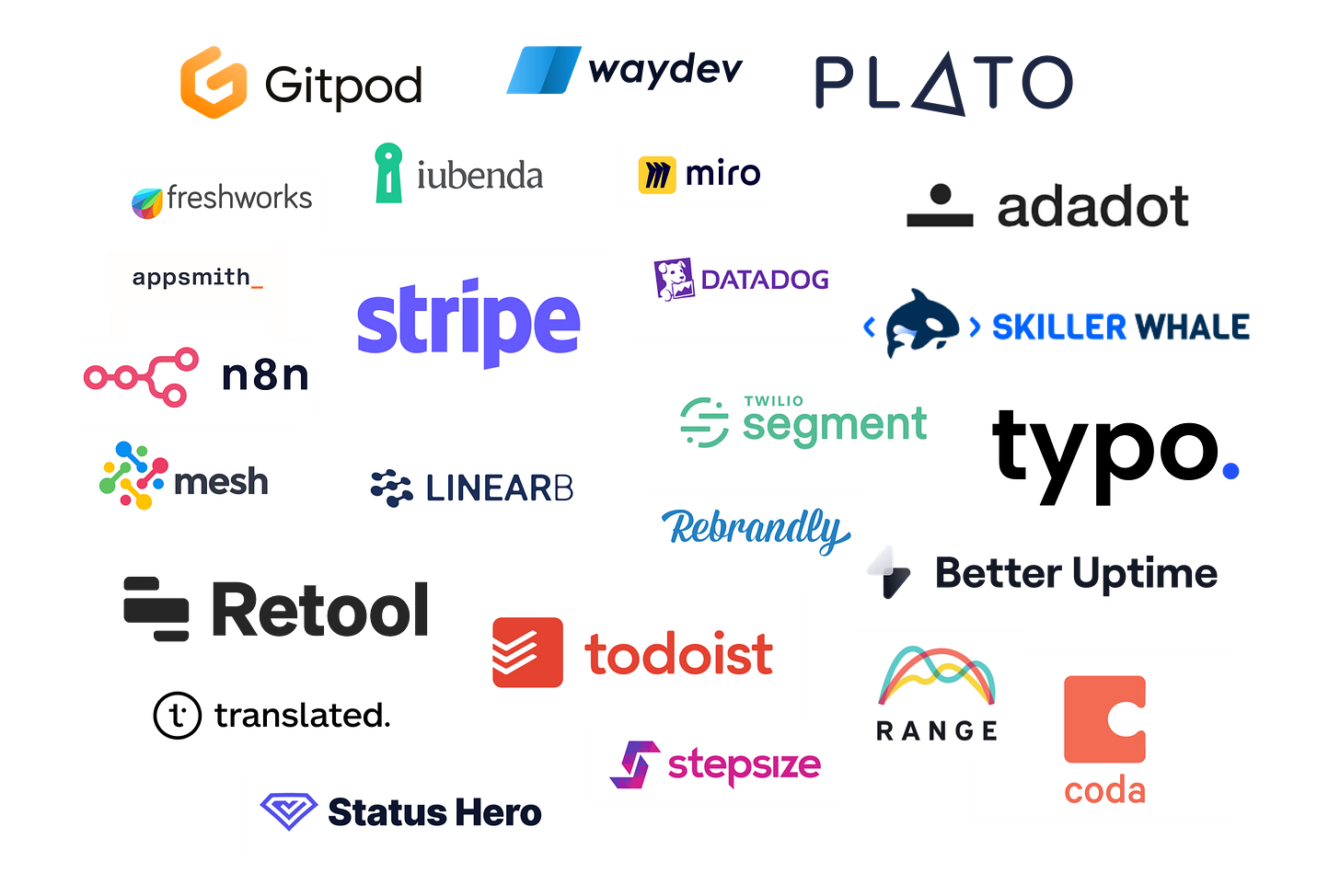 🎁 Why a deals program?
In my writing I often mention tools I have personally used in my teams. Whenever I do, I reach out to those tools and ask if they want to provide a discount to the community.
I don't make any money out of this — I just like to recommend good tools, especially if I can negotiate an exclusive price for Refactoring members.
And again, I only recommend tools I have used myself. I guarantee for all of them — this is not your generic list of discounts.
💸 Subscription repays itself
Discounts are exclusive to paid subscribers. The idea is that, even if you use just one of the discounted tools, chances are the subscription repays itself instantly! ⚡
I got the yearly sub for $150 and redeemed $1200 credits for Retool. Best deal ever.
— Disheng Qiu, VP of Engineering
You can subscribe below to get the full instructions in your welcome email 👇
---
❓ How does it work
Paid subscribers can find the list of discounted tools in a dedicated section of the Library (if you are one, scroll down for the direct link).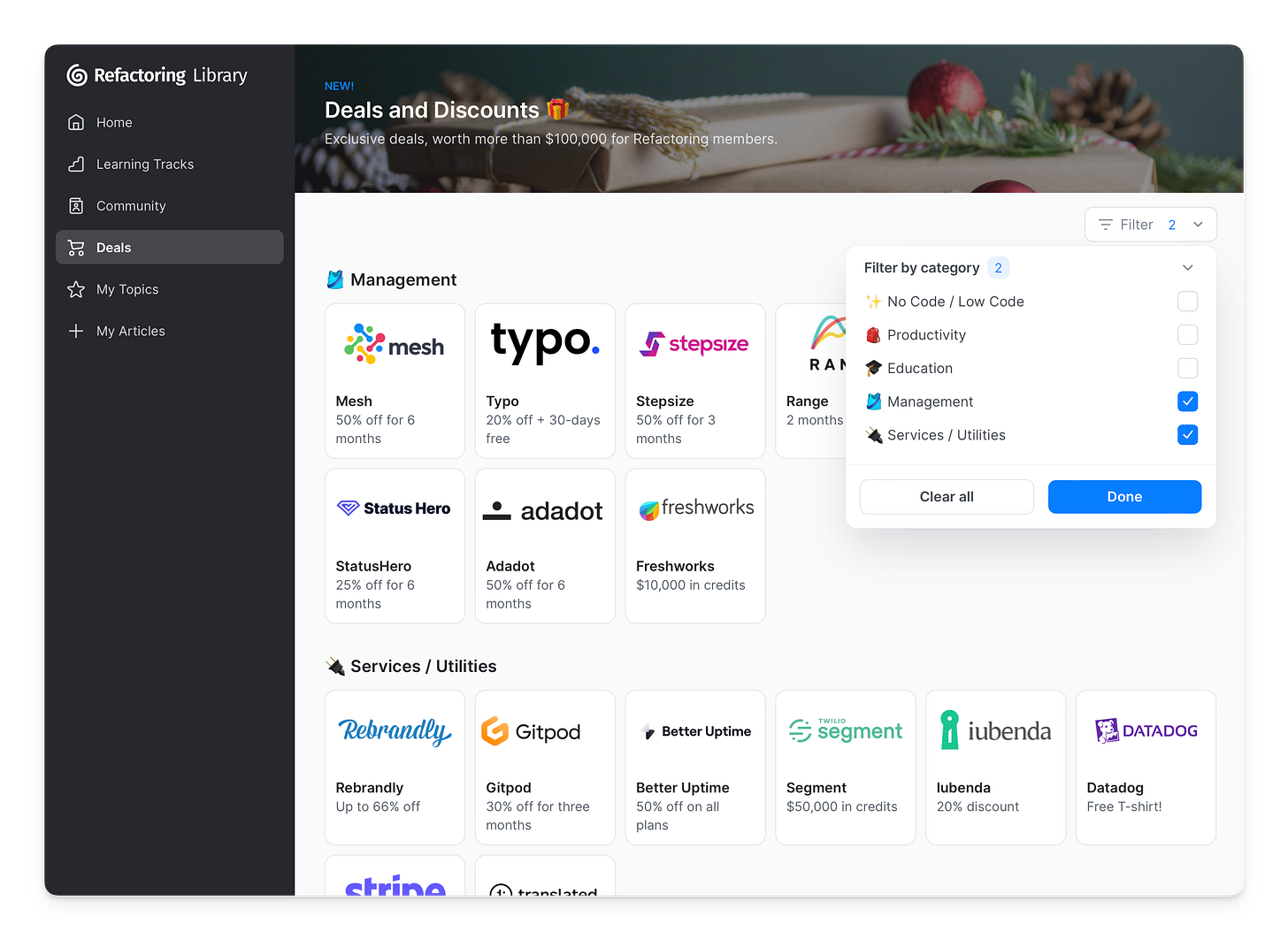 In the Library, tools are grouped by category, which you can browse and filter. By clicking on any tool you will find the instructions to redeem the discount 👇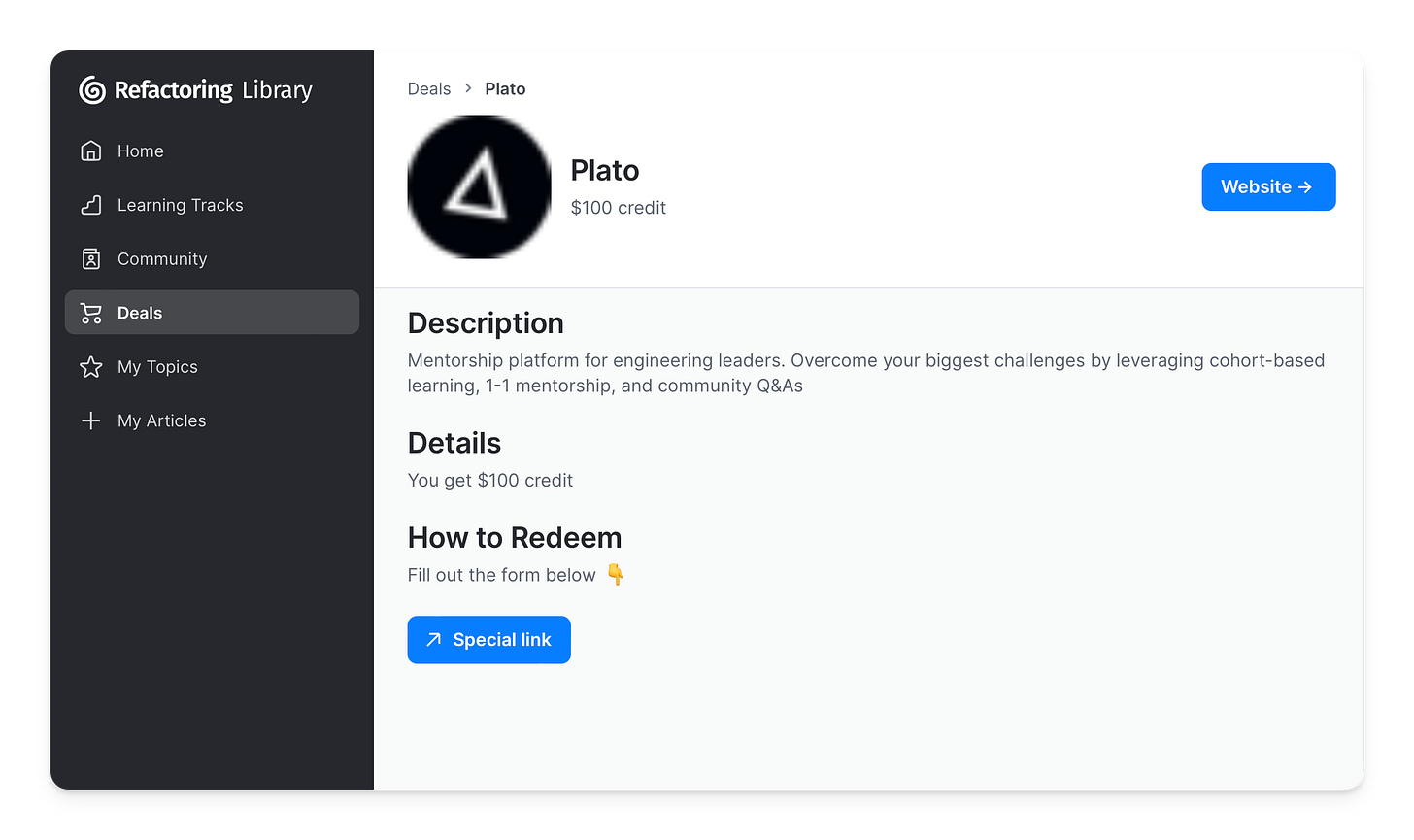 ---
As a paid subscriber, get to the deals page from the link below 👇
This post is for paid subscribers